A Lot of Origins

Server Hosting RAM Calculator
---
How many people will play on your server?
50 Players
Will you install extra graphics mods other than A Lot of Origins official mods?
How much RAM for
A Lot of Origins
Based on your input, we recommend at least GB of RAM for your A Lot of Origins server. We calculated this based on the number of players you expect to have on your server, and whether you will install extra graphics or similar resource intensive mods other than A Lot of Origins official mods.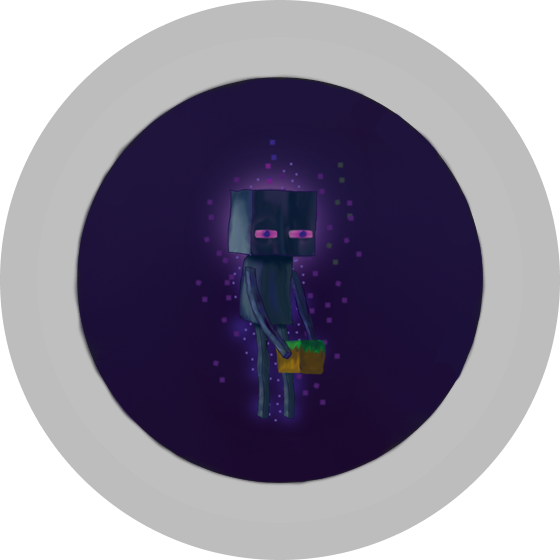 A Lot of Origins Minecraft modpack combines classes and abilities for a unique take on the game. This modpack's 40 origins, from pirates to knights, make it unique. Each origin has unique character abilities and positive/negative effects, allowing you to customize gameplay.

The Origins Mod adds depth to gameplay by adding stats, items, weapons, abilities, and more for each origin. No two playthroughs are the same because you can mix origins and mods. A Lot of Origins Minecraft modpack has 40 unique choices and hundreds of possible outcomes.

A Lot Of Origins is the best mod overall. It offers tons of customizations for each origin and ties them together to enhance immersion. Deep role-playing elements combined with classic mechanics make for a satisfying server experience.

If you want a new way to play Minecraft, try A Lot Of Origins Modpack. With so many origins and so many ways to customize your character's stats, skillsets, and more, this mod provides a truly unique gaming experience every time you play. Then what? A Lot Of Origins Minecraft Modpack lets you explore new lands.
A Lot of Origins mod pack contains 70 mods! Given that the majority of mod packs typically contain between fifty and sixty-five mods, this number is impressive. Additionally, some of them were eliminated in the most recent update because of compatibility problems, so you're really getting a lot for your money.

This mod pack contains a variety of intriguing additions, including Antique Atlas, which adds an old map with infinite scrolling, zoom, and custom labeled markers; BetterEnd, which enhances the End with new content (such as biomes); and Biome Locator, which enables you to find biomes and view pertinent details about them!

There will never be a dull moment when playing this particular modpack because it is constantly being updated with new content. I can really appreciate this as someone who enjoys discovering new worlds in Minecraft.

Overall, A Lot Of Origins will definitely give you what you're looking for if you're looking to spice up your gaming experience! There is no end to the adventures that await you in the game with seventy different mods at your disposal, not including any additional updates. So look no further than A Lot Of Origins if you want something distinctive that prevents boredom!
Setting up a Lot of Origins Minecraft server can seem daunting if you're new to the concept. With a few steps, you can set up your own A Lot of Origins server.

Create a Minecraft server on GameTeam.io. Fun begins here! Once logged in, go to modpacks. Here you can search for "A Lot of Origins," a modpack many players use to add extra features to their servers.

Once found, click the auto-install button below it. This downloads all files needed to set up your A Lot of Origins server, ensuring everything runs smoothly. Depending on your internet connection speed and how much data needs to be downloaded, the process should take about 5 minutes.

After installation is complete, start your server by clicking "Start Server" in the bottom right corner of the page. Players can then connect using their own clientside versions of A Lot Of Origins. Setting up an A Lot Of Origins Minecraft Server shouldn't take more than 10 minutes if done correctly, giving you plenty of time to configure settings like game difficulty and game mode before playing with friends or other online gamers.
We recommend that you use at least 4GB of RAM for your server. This will help ensure a smooth running environment with minimal lag. Additionally, if you're going to be hosting multiple players on your server it's best to opt for 8GB+ RAM as this will give your players a great gaming experience.

On the client side (i.e., your PC), you should allocate at least 8GB RAM for Minecraft itself. This is especially true if you plan on playing with other people simultaneously in-game - otherwise, your system may not be able to handle all the data being processed smoothly and lag could become an issue. Furthermore, make sure that you have plenty of storage space available on both the server and client side as some mods tend to take up quite a bit of disk space!
First, try increasing the RAM of your server. This should solve some minor issues that were causing crashes every now and then.

Second, make sure all dependencies were installed correctly on the server such as required mods and Java.

Still though, if nothing works then you could try deleting Optifine and Optifabric mods since these can sometimes cause crash issues when playing Minecraft with a modpack like Origins. Doing this should hopefully get your server working properly again - just make sure you back up any important files before taking such an extreme step!
Create your A Lot of Origins server in 2 minutes!
Our affordable A Lot of Origins server hosting prices start from $3. We offer unlimited SSD, unlimited slots and 24/7 availability.
Configure your server now