A Morph'n Good Time

Server Hosting RAM Calculator
---
How many people will play on your server?
50 Players
Will you install extra graphics mods other than A Morph'n Good Time official mods?
How much RAM for
A Morph'n Good Time
Based on your input, we recommend at least GB of RAM for your A Morph'n Good Time server. We calculated this based on the number of players you expect to have on your server, and whether you will install extra graphics or similar resource intensive mods other than A Morph'n Good Time official mods.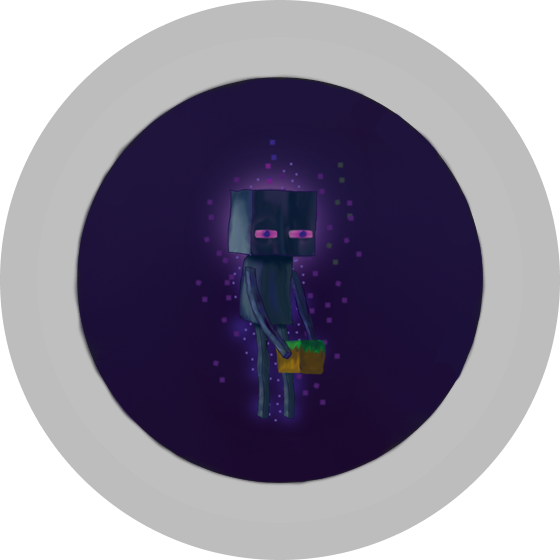 The new modpack Morph'n Good Time has been downloaded over 12,000 times in just a few days. There is a vibrant community behind the modpack, as well as developers who frequently release new versions. It's made for co-op play, and with the help of Budschie's Morph Mod and Metamorph Mod, players can transform into a wide variety of creatures. This modpack requires Minecraft 1.18.2, so it should work with the vast majority of Minecraft releases.

Until you discover its morphing features, Morph'n Good Time could be mistaken for any other Minecraft modpack. Using Budschie's Morph Mod or Metamorph Mod, players can assume the appearance of any animal (like cows) or hostile mob (like zombies or skeletons) in Minecraft. A further feature of online gaming is the ability to impersonate a friend or family member by mimicking their appearance.

With Morph'n Good Time, you can play Minecraft in a whole new way, taking on the forms of various blocks and mobs as you go. Everyone can find their niche in this modpack, whether they prefer to play as an animal or a mob. In addition, developers regularly release updates that include new features, ensuring that no two games in this popular genre ever feel the same.

You only need Budschie's Morph Mod or Metamorph Mod installed on your device to get started with Morph'n Good Time, which is a huge plus. Since every creature has its own set of skills, exploring new worlds can never get boring when everyone gets in on the shape-shifting action.

Give Morph'n Good Time a try today if you're looking to spice up your Minecraft experience with something fresh. The mod's unique morphing features will keep you entertained for hours, and the mod's active community will be happy to answer any questions you may have. If over 12,000 people have downloaded it, you can rest assured that it's worth your time.
It's a small modpack with 11 mods in total, but don't let its size fool you! This pack is really powerful and it runs surprisingly well on systems with 4GB of RAM or more. Each mod is carefully chosen and works together nicely to create an immersive experience for every player - from tech-savvy players who like tinkering around with their machines, to those who just want something that's easy to install and set up quickly.
As a first step, get the server files from their Forge page. Everything necessary to get your server up and running is included in this. The next step in setting up your Morph'n Good Time server, after you've downloaded and installed the necessary software, is to create a server with GameTeam.io.

Here at GameTeam, we provide a comprehensive suite of intuitive utilities for administering modpacks.

After signing up, manually installing the modpack via file manager is next. With this, you can rest assured that the modpack has been installed correctly on your server and can be enjoyed by all. The mod pack's manual will walk you through each step of the process in great detail, so don't skip ahead or leave anything out. To ensure that all users, from players to administrators, are always using the most recent version of Morph'n Good Time, it's a good idea to check the official website from time to time for updates and new features.

And with that, our Morph'n Good Time Server is ready to welcome our friends for exciting escapades in a world ripe with morphing possibilities.
It's a great modpack that offers fun and versatile experiences, but it's not a big, heavy modpack that requires a lot of processing power.

This pack has no official hardware requirements. For multiple players, we recommend 2GB or more RAM (this number can increase depending on how many players are joining). This should ensure your game runs smoothly. Make sure your hosting plan meets all A Morph'n Good Time's requirements.

Also, plugins (which are allowed) will use more memory. Check your server's memory before installing. Most people who play A Morph'n Good Time don't have hardware issues; they simply enjoy the game with little maintenance.
Unexpected events are never fun, especially when they involve a fresh modpack like A Morph'n Good Time. The fact that it was just released on April 27th and has only received one update since then makes it likely that something will go wrong. But if your servers keep crashing, you might need assistance in troubleshooting.

Since none of our users have yet to report any modpack problems, it's possible that your server is experiencing a particular issue. We want to look into the crashes further because they might be caused by hardware or software problems. Please contact us using the information on our website or through one of our social media accounts to get started with a diagnosis of what went wrong and how to quickly and effectively fix it.

We advise performing diagnostic tests on your server hardware first. These tests should check memory and disk utilization because they can also result in crashes. We also advise updating any third-party applications that might be the cause of the issue (if applicable). The last thing to do is to look for mods that conflict with others in the modpack; this could be another potential source of trouble. Don't hesitate to get in touch with us if trying these steps manually still doesn't work. Our team is available around-the-clock to answer any technical questions about the modpack or provide troubleshooting assistance for any other related issues.
Create your A Morph'n Good Time server in 2 minutes!
Our affordable A Morph'n Good Time server hosting prices start from $3. We offer unlimited SSD, unlimited slots and 24/7 availability.
Configure your server now