Alar

Server Hosting RAM Calculator
---
How many people will play on your server?
50 Players
Will you install extra graphics mods other than Alar official mods?
How much RAM for
Alar
Based on your input, we recommend at least GB of RAM for your Alar server. We calculated this based on the number of players you expect to have on your server, and whether you will install extra graphics or similar resource intensive mods other than Alar official mods.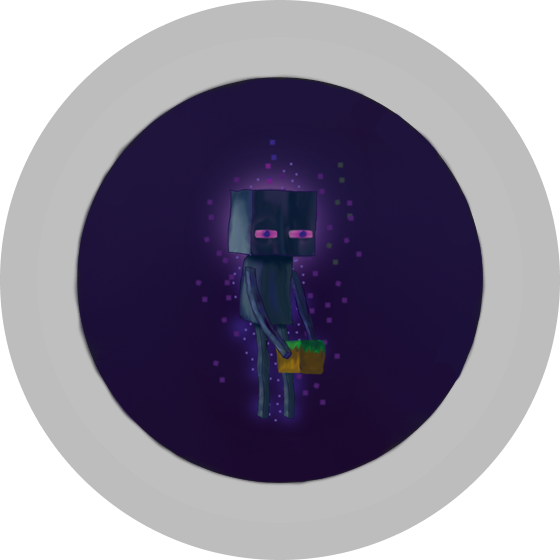 Alar is an innovative modpack made with quality and performance in mind. It adds realism to the Minecraft experience and introduces RPG-style progression elements. The exploration aspect of the game is also heightened by adding a lot of content. In terms of inspiration, some parts of this modpack draw from RLCraft - which I think makes for an even better gaming experience.

There are two versions available, Alar Default (D) and Alar Lite (L). Both have different features but you're sure to get your money's worth regardless of what version you choose. With Alar Modpack, you can expect plenty of fresh survival mechanics like thirst and body temperature being introduced into the mix along with horror-style creatures that will definitely get your heart racing. There are also improved 1st and 3rd person experiences as well as RPG-style skills development so you'll never be bored playing this one!

In terms of physics, there are semi-realistic blocks and liquids included in the modpack which is really cool. Plus, there are new dungeons and structures added to give you more variety when exploring different areas in the map plus Mowzie's mobs - one of my personal favorite mods! Also don't forget 20+ new biomes which bring a brand new atmosphere to your game each time!

All in all, if you want something fresh that can take your Minecraft experience up a notch then I would definitely recommend checking out Alar Modpack today! Trust me; it won't disappoint!
First things first: there are 244 mods in total included with Alar Minecraft Modpack. That's a pretty impressive number, and it's all thanks to some awesome mod creators who consistently add new content and features to enhance your gaming experience!

Let's take a look at some of the highlights: Adorn is a mod that adds a little extra flair to your builds by adding decorative blocks like banners or torches. AdventureZ is another great mod that adds an exciting new endboss as well as several other creatures for you to battle against. If atmospheric ambiance is more your style then why not try out Ambient Environment? This mod adds subtle sounds and visuals which give your world much more character than before. And if you're feeling adventurous then Automatic Path can help make navigation easier by creating pathways wherever you walk!

These are just some examples of what Alar offers – there are still 240 other mods available for you to discover! From village expansions and biome improvements, to magical creatures and unique terrain enhancements – there's something here for everyone who loves building and exploring in their own virtual worlds. Whether you're looking for long-term satisfaction or bite-sized distractions – this incredible pack has it all!
The first thing you'll need to do is create an account at GameTeam.io. Creating an account is quick and easy: just type in your email address, username and password to get started. Once you have an account, log into the site and select 'Create Server' from the main menu on the left side of the screen. Now it's time to customize your server!

First off, head over to the modpacks menu and search for Alar – this will take you straight to the official page for that modpack. You can then hit 'Install Modpack' from there and let GameTeam do its magic! It might take a few minutes for everything to download, but once that's done your server will be ready for action!

You can also customize your world settings by clicking on 'World Settings' from the left side of the screen. Here you can choose what kind of terrain should generate when players join your server; whether or not mobs are allowed; what sort of creatures spawn; etc… The possibilities are endless! When you're done making changes don't forget to hit 'Save' and start playing with others online right away!

And that's all there is too setting up an Alar Minecraft server with GameTeam.io – easy peasy! If you ever run into any issues while creating or managing your server feel free to contact us anytime via live chat or email – we're more than happy to help out fellow gamers like yourself :)
For starters, Alar is quite resource-intensive; therefore, you should plan for at least 8GB RAM for optimal performance. If you're hoping to play with other players on your server then it would be wise to gradually increase your RAM as necessary by monitoring how much resources are being used during game sessions.

In addition to ample RAM, I'd recommend using SSD hard drives if possible as they provide faster read/write speeds than traditional HDD drives. This will make sure loading times stay snappy even when running multiple instances or large maps filled with intricate builds and structures made possible by all those amazing custom mods featured in Alar's pack. And lastly, be sure to check whether all mods included in the pack are compatible with your current version of Java - otherwise performance could suffer or worse - cause instability issues resulting in crashes or corrupted files.
First of all, we recommend that you do not install Optifine in the Lite version as shaders are applied with Iris. We used to test with Optifine but found it prolonged loading screens too much for our taste. Secondly, make sure to remove certain mods like Magnesium, Magnesium Dynamic Lights and Magnesium Extras as these can cause crashing issues for some users. Additionally, Rubidium mod also tends to cause crashes so it's best if you remove that one too.

Once those mods have been removed from your server, we suggest doing a fresh reinstall of your modpack and its respective files as outdated/corrupt files may be causing the crashing issue as well. After that's done, try restarting your server once or twice again and see if the problem persists – though keep in mind that this process may take several minutes depending on the size of your modpack so patience is key here!

If none of the above-mentioned steps help fix the problem then don't worry: our team at GameTeam.io is always available to assist in any way possible! Just reach out through our customer support portal and someone will be able to look into what might be causing this crashing issue on your end – so don't hesitate and get in touch today!
Create your Alar server in 2 minutes!
Our affordable Alar server hosting prices start from $3. We offer unlimited SSD, unlimited slots and 24/7 availability.
Configure your server now